Read more about this program on the institution's website
Program Description
*Fast-track into your degree with this accelerated first-year programme. You can start in January and finish in July – ready to progress straight into your second year in September. You will:

be based at our High Wycombe Campus
benefit from the full programme
accelerate your journey into higher education
enjoy all the great facilities on offer
This LLB will help you develop, not only the core knowledge and understanding of the substance and processes of many areas of law but also high-level skills in communication, analysis, problem-solving and research, which are essential in many other areas of life.
Among the subjects, you will study are the "foundation" subjects of Law - Criminal law, Contract law, Tort, Public law, European Union law, Land law and Equity & Trusts. This means that our LLB is recognised as a "Qualifying Law Degree" (QLD) by the Solicitors Regulation Authority and the Bar Council, and so satisfies the first stage of qualification as a solicitor or barrister.
You will also study modules to develop your legal, professional and personal skills; and you will be able to choose optional modules in a range of legal subjects, and some from subjects from outside Law that complement your legal studies.
A degree in Law is a challenging course, but it is one that brings great rewards during and after the course. This is why the course is so worthwhile and empowering. Many of our students have told us how they have been transformed by the experience with us, and have gone on to do things that they never thought they would have been able to.
When based at Aylesbury Campus, you can study flexibly, typically one full day and one evening, to fit in around your job, family or other commitments.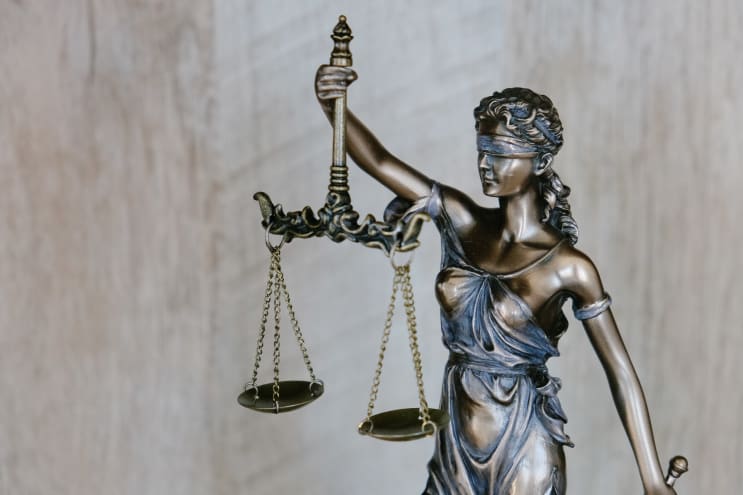 More placements, more choices
Bucks is a Placements Plus university. So, whatever degree you do, you can be sure there'll be plenty of industry-relevant opportunities on offer, to help you get into your chosen field.
We'll also prepare you for work beforehand, with special skills for work training, further boosting your CV, and building skills employers will value. In recognition of the value, we place on these skills we have incorporated this experience into your study time.
Placements Plus is all about helping you get some valuable experience under your belt while you're a student. To increase your choices later, and help you get the graduate-level job you want.
Course details
The quality of our teaching has been recognised in the National Student Survey and the Complete University Guide. The classes are small and the teaching focuses on interaction. Hence, you will be treated as a person, not merely as a number.
The course is challenging and we are aware that real people may have real problems so offer exceptional support for our students, along with excellent teaching and teaching-materials, a pro-active system of personal tutoring and an "open-door" policy for students to contact their tutors.
Our team of tutors combine backgrounds as academics and as practitioners, so they add depth and breadth to your experience of Law. They are committed to nurturing your development in and through the law, ensuring you graduate with the skills and capabilities for a successful and fulfilling career.
We are committed to ensuring every student has positive help in achieving their aims in employment or further study when they graduate. The skills built into the course are a vital part of this, but there are also the talks by outside speakers, the sessions at which our graduates come back to talk about their experiences, the sessions organized by the Careers Service, and the personalised support provided in conjunction with the Careers Service. Moreover, tutors will help you try to find work-experience suited to your needs.
What are the course entry requirements?
A typical offer will be a UCAS Tariff score of 96. A minimum of two full A-levels (or equivalent) is required. Every application is considered on an individual basis.
For further details of our international English entry requirements, please visit our international pages.
Applicants who do not meet the minimum requirements for the three-year undergraduate programme, or those who do not feel fully prepared for a degree course, can apply for a four-year programme including a Foundation Year.
Course modules
This module map provides a list of the modules that make up your course. You can find more information about how your course is structured on our Academic Advice section.
The modules available on this course are as follows:
Year 1 Modules
Year 2 Modules
Year 3 Modules

Criminal Law
EU Constitutional and Procedural Law
English Legal System
Law of Contract
Professional Skills 1
Professional Skills 2

Digital Business and New Technologies
Business Organisations (optional)
Criminal Justice (optional)
EU Internal Market Law
Operations and Service Management
Employment Law (optional)
Family Law (optional)
Intellectual Property Law 1 (optional)
Law of Tort
Media Law 1 (optional)
Professional Skills 3
Public Law
Knowledge of Policing (optional)

Children & Law

(optional)

Intellectual Property Law 2

(optional)

European Human Rights

(optional)

Medical Law & Ethics

(optional)

Work-Based Learning

(optional)

Legal Theory

(optional)

Environmental Law

(optional)

Sport & Law

(optional)

Corporate Governance & CSR
Public International Law

(optional)

Commercial Law

(optional)

Law of Evidence

(optional)

Media Law 2

(optional)

Dissertation

(optional)

Equity and Trusts
Law of Property
Research Project

(optional)
The Big Deal
At Bucks, we believe in putting our students first. That's why our Students' Union have developed our exclusive 'Big Deal' package. We're the only university in the UK to offer free access to such a diverse and exciting range of activities – all to enrich the university experience.
We offer FREE events and entertainment, additional skills workshops, sports, recreational activities, societies and paid student rep schemes. All at one of the top 10 Students' Unions in the UK. It's a big deal!
We are proud that our exciting and dynamic students' union is ranked in the top three in the UK for representing student's academic interests (NSS 2020). It's a big deal!
Last updated Nov 2020
About the School

Bucks New University is a new breed of university, focusing on degrees that are professional and practical, as well as academic. Young in outlook, but well established in the fields we specialise in, ... Read More
Bucks New University is a new breed of university, focusing on degrees that are professional and practical, as well as academic. Young in outlook, but well established in the fields we specialise in, we offer high quality, professionally-driven university courses, in everything from nursing, health and social care, to cyber fraud detection, textiles and aviation.
Read less