Certificate in
Certificate in Cybersecurity and Data Privacy Law
Albany Law School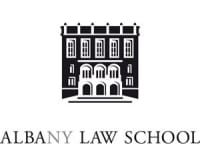 Scholarships
Explore scholarship opportunities to help fund your studies
Introduction
A new all-online certificate program in Cybersecurity & Privacy Law offers students the opportunity to enrol in a unique half-year to full-year, skills-oriented cyber law track. The courses are designed to develop the student's skills to:
understand the impact of laws and policy
assess a business or organization's cybersecurity and privacy program
assess industry best practices along with state, federal and international cybersecurity and privacy rules,
make decisions and advise senior decision-makers on how to orient a business or organization to rapidly adapt to a constantly changing risk, compliance, legal and policy environment.
The program consists of three courses for a total of nine credit hours and is offered in a fully-online, distance-learning format, allowing students to complete courses at times that best fit their schedules. Each course takes 14 weeks to complete and may be taken concurrently so that all three courses can be completed in one academic semester.
All students are required to take Cybersecurity Law & Policy Seminar: Private Entities and may choose the remaining two courses from the list below.
| | | |
| --- | --- | --- |
| Cyber Crime | 3 | Online |
| Cyber War, Intelligence & National Security | 3 | Online |
| Cybersecurity & Supply Chain Management) | 3 | Online |
| Cybersecurity Frameworks | 3 | Online |
| Cybersecurity Law & Policy: Public Entities | 3 | Online |
| Cyberspace Law | 3 | Online |
| Electronic Discovery | 3 | Online |
| Global Privacy Law | 3 | Online |
| Healthcare Compliance | 3 | Online |
| Technology, Privacy and the Law | 3 | Online |
Online courses at Albany Law School are generally asynchronous. This means that learning takes place online in a Learning Management System (LMS) (i.e. Canvas) where students interact with one another through discussions and assignments that are facilitated by a qualified law professor. An asynchronous learning environment like this allows students to access the course content on their own schedule, which is ideal for those who are employed or who have other obligations.
Although the courses offer a great deal of flexibility in that students may log in and participate at any time during the day, these courses are not self-paced. Students are expected to participate regularly and continually throughout each module in the course. All online courses also have set deadlines which are required for discussion postings, quizzes, written assignment submissions and the completion of other learning activities.
All nine credits earned in the online graduate certificate program can be applied towards the Master of Science in Legal Studies in Cybersecurity and Data Privacy Law degree.
*No entrance exam is required for admission.