LLM in
LL.M. in International Arbitration and Business Law
American University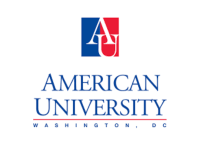 Introduction
The LL.M. in International Arbitration and Business Law is a flexible degree program designed for professionals and law graduates interested in commercial cross-border transactions and dispute settlement through arbitration.
The faculty are accomplished arbitrators, practitioners, academics, and representatives from arbitral institutions. The specialized faculty draws form the prominent Center on International Commercial Arbitration at AUWCL, directed by Professor Horacio Grigera Naon. They bring a broad spectrum of practical experience to the classroom. The direct interaction and engagement with this exceptional faculty enables students in this LL.M. program to build valuable professional relationships.
Curriculum
Flexibility in the Curriculum Design and Time Management
Flexible online and Hybrid Curriculum: The first of its kind in the United States, this LL.M. degree offers core courses in commercial and investment arbitration, alternative dispute resolution, international business transactions, international contracts and sales, and international investment law. The key electives complement the core courses and cover certain focus areas, such as choice-of-law issues in international arbitration, ICC arbitration, the calculation of damages in arbitration, mediation, negotiation, and international contract drafting.
The online courses may be combined with in-residence classes offered by the Center on International Commercial Arbitration (i.e. the Arbitration Summer Program), and internships at institutions and firms that work in the field of arbitration.
Flexible time management: The total duration of this program can be tailored to each individual participant's needs from one year to up to five years, depending on individual needs. In addition, participants are welcome to come to Washington, D.C. to enjoy the benefits of in-class teaching.
Innovative Online Learning Methodology
This LL.M. program's flexibility extends far beyond the possibilities that videos and virtual office meetings offer. Our online learning methodology combines pre-recorded and virtual live classes with exercises, readings, and collaborative virtual class projects. Participants in this LL.M. program benefit from small class sizes, receive individual and live support from the dedicated faculty to each course, and are taught by international leaders in their field. Our goal is to teach in a systematic and personalized way and produce the same, efficient learning experience as an in-residence course in Washington, D.C.
All this makes it possible to study at one's own pace with pertinent exercises and readings, while at the same time being guided by outstanding faculty on whom participants can confidently rely and interact with during their studies.
Participants in this LL.M. program must complete a total of 24 credits to graduate. Of these, at least 12 credits include the following core courses and key electives:
Online Core Courses (min. 6 credits):
International Commercial Arbitration (3 credits, LAW-789)
Alternative Dispute Resolution (3 credits, LAW-614)
Bilateral Investment Treaty Arbitration (3 credits, LAW-972)
International Investment Law (3 credits, LAW-679)
International Contracts & Sales (3 credits, LAW-973)
International Business Transactions (3 credits, LAW-661)
International Law (3 credits, LAW-660)
In addition, non-common law trained attorneys must enroll in the following two courses:
Legal Research and Writing (2 credits, LAW-580L)
American Legal Institutions (2 credits, LAW-580)
In-Residence Key Electives: Participants have the option to take in-residence courses at American University Washington College of Law to complete their degree. In addition to the in-residence version of any of the core courses, we offer the following in-residence courses:
Arbitration and dispute resolution-related courses offered during the summer:
Contributions of the ICC Court of Arbitration to the Development of Commercial Arbitration (1 credit, LAW-818)
Choice of Law Issues in International Arbitration (1 credit, LAW-677S-001)
Investor-State Arbitration (1 credit, LAW-972S-001)
Introduction to the Practice of International Commercial Arbitration (1 credit, LAW-789S-001)
Damages and Compensation in International Commercial and Investment Arbitration (1 credit, LAW-795DS-001)
Mediation: Theory and Practice (1 credit, LAW-807)
Business-related courses offered either in the fall or spring semesters:
Advanced Research Seminar on International Investment and Commercial Law (2 credits, LAW-679A-001)
International Business Negotiations (3 credits, LAW-990-001)
Legal Drafting: International Contracts (2 credits, LAW-849D-001)
International Project Finance (2 credits, LAW-841-001)
General Electives
LL.M. students may earn also up to 12 credits from any general electives in the LL.M. Course List.
The general electives include experiential learning courses, among which are externships. Our LL.M. career advisor and faculty are available to help LL.M. students locate externship opportunities at law firms, arbitral institutions, and other entities that work in international arbitration and business law.