Master in
JD/MSW Dual-Degree Program
California Western School of Law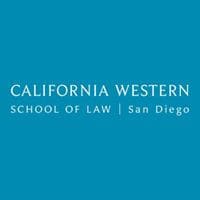 Scholarships
Explore scholarship opportunities to help fund your studies
Introduction
About
The Juris Doctor (JD) and Master in Social Work (MSW) Dual-Degree Program was initiated in 1996 in partnership with the School of Social Work at San Diego State University. It offers students the opportunity to earn the two degrees in four, rather than the usual five years. The program provides opportunities to focus on areas where law and social work regularly intersect such as child welfare, mental health, aging, and domestic violence.
The Program stresses an interdisciplinary approach that values collaboration and communication skills. The culminating experience for the student is the completion of either a thesis or a scholarly paper that would be suitable for publication in a law review journal or some other appropriate scholarly publication.
Program Description
The schedule of coursework for the JD/MSW Dual-Degree Program immerses the student in the programs at each school.
The first year of the four-year program is spent entirely at California Western School of Law. Students participate in the first year curriculum just as all first-year law students do. There are opportunities to meet with other students who are in the program, with alumni, and with Program faculty and administrators.
The second year of the program is spent entirely at the School of Social Work at San Diego State University (SDSU). Students participate in a 16-hour/week practicum as part of the first year of the M.S.W. program.
The first semester of the third year is spent at both institutions. Students take two courses at SDSU and the remainder of their courses is at California Western. Students begin work on their theses or scholarly writing alternative at this time. This master's requirement is an interdisciplinary work jointly supervised by professors at both institutions.
The second semester of the third year is spent entirely at California Western, where students receive ongoing supervision on their writing requirement. Many students participate in our Clinical Externship Program, spending up to 40 hours per week working in a real law office or agency.
The fourth year of the program is spent at both institutions. Students participate in another practicum through the School of Social Work, in a placement selected for its interdisciplinary practice, working with attorneys and social workers. Students complete their written work requirement.
There are several interdisciplinary courses in the California Western curriculum. These courses are helpful in integrating the two disciplines. For example, the Child Welfare course provides students an opportunity to examine child welfare issues from several professional perspectives. Students receive guidance from their faculty advisors regarding appropriate coursework.
Credit Transfer
Students transfer 12 credits of coursework from SDSU to California Western toward their graduation requirements.
They transfer 6 units of credit from California Western courses related to the Social Work curriculum to SDSU.
Students receive 3 units of Independent Study at California Western for work on their master's written work (thesis or "law review" alternative).
Students may also earn up to 5 units of credit at California Western for their fourth-year field placement at which they are gaining legal as well as social work experience.
The written work required for the SDSU master's degree also satisfies the scholarly writing requirement at California Western.
Apply
Students must apply separately to California Western School of Law and San Diego State University.
Once admitted to both schools, applicants will be selected for participation in the program by a special admissions committee consisting of representatives from both institutions. Admissions to the Dual-Degree Program will be based on the applicant's undergraduate GPA, LSAT score, relevant practice, and other criteria.
Students should apply for Financial Aid through California Western.
English Language Requirements
Certify your English proficiency with the Duolingo English Test! The DET is a convenient, fast, and affordable online English test accepted by over 4,000 universities (like this one) around the world.