LLM in
LL.M. International Business Law
Católica Global School of Law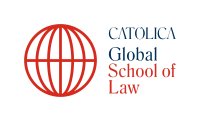 Introduction
LL.M. International Business Law
This LL.M. is one of the few programs specifically designed for those attorneys who seek to develop a professional career in international business law.
Why International Business Law
For those who choose the specialization in International Business Law, the program offers an innovative approach to transnational, Anglo-American and European business law. It covers a wide range of topics, such as contracts, project finance, commercial and investment arbitration, corporate law, securities regulation, EU internal market, and international tax law.
Key features
An intensive, advanced program, directed specifically to those who seek an active and international professional practice of Business Law:
It exceeds the expectations and demands of both experienced lawyers, who want to deepen their skills and knowledge, and young associates seeking to enhance their opportunities in an international career;
It also provides an environment in which those who seek an academic career can hone their academic skills while specializing in specific areas of law.
A truly international program
Students come from a wide range of backgrounds and countries. Our outstanding faculty includes prominent scholars from prestigious American and European universities and top lawyers from international law firms. Using interactive and innovative teaching methods, our faculty is able to utilize Católica's extensive and modern resources to engage students in an exciting and meaningful way. LL.M. Católica is one of the few LL.M. programs in continental Europe that has been successful in bringing together top international academics and professionals from both Europe and the United States. LL.M. Católica is one of the finest and most respected LL.M. programs in all of Europe.
Program Information
Attendance and ECTS
This LL.M. is a one-year full-time program, running from September to July. The academic calendar is structured into three terms divided into 12 hours of classes per week,4 hours a day, generally held in the mornings, from Monday to Saturday.
Semester Abroad
Students are encouraged to take advantage of the exchange agreements with top American and European Law Schools and attend an additional semester abroad.
Master's Thesis
Students approved in a Master of Laws Thesis will receive a Master Diploma, according to the Bologna Declaration.
Brazilian students approved in a Master of Laws Thesis will receive a Master Diploma which may be recognized as a "Diploma de Mestrado" in Brazil.
The Case Method
Classes will have a dual nature, emphasizing both practice and theory. Through the application of the case method teaching technique, students will be faced with difficult, yet practical problem-solving scenarios where in-depth analysis and reasoning will have to be applied. Serious preparation outside of class is required. Class discussion is encouraged and will be factored into the students' final grade. Class attendance is supplemented by Católica Global School of Law website which features additional study materials and allows for enhanced student-faculty interaction.
Double Degrees
Católica LL.M. students have the opportunity to extend their studies earning a second LL.M. degree in one of the following prestigious partner Universities.
Scholarships and Funding
Scholarships are available. Please contact the School Admissions Office.