LLM in
Master in European Business Law (LL.M.)
University of Luxembourg, Faculty of Law, Economics and Finance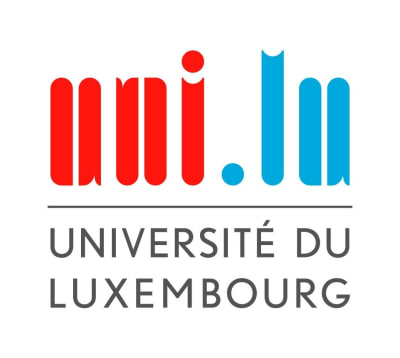 Key Information
---
Campus location
Luxembourg City, Luxembourg
Tuition fees
EUR 200 / per semester *
Application deadline
Request info
Earliest start date
18 Sep 2023
* per semester
Introduction
About
The Master in European Business Law is among the most innovative Master programmes in EU law. It focuses on the Europeanisation of business law sectors, covering key issues and allowing students to understand how national legislation on private law will evolve in the future.
The first semester is devoted to deepening the understanding of European integration and the interaction between EU law and national legal systems, followed by classes on the areas of private law that have been deeply Europeanised (company, labor, intellectual property, and banking and financial law). The second semester is dedicated to legal areas where the influence of European law is indirect but vivid (contract and tort law, law of family and persons, and procedural law).
Students are trained to evaluate legal issues in a unique way, encouraging analysis that goes beyond national jurisdictions in order to draw upon European legal sources and to propose more innovative solutions. Private law is explored through case methods combined with a presentation of the relevant legal provisions. The program mixes theoretical and practical approaches with students taught how to write memoranda and critical reviews of legislative documents and scholarly doctrines, as well as how to organize various legal events.
Students can further deepen their practical experience through monthly workshops with practitioners, a mandatory internship and by benefitting from the clinical program offered by the Faculty of Law, Economics and Finance – the Consumer Law Clinic – where they meet real clients with real problems.
5 reasons to specialize in European Business Law at the University of Luxembourg:
Be at the cutting edge of a developing field of European law still lacking in professional specialists.
Gain practical experience through clinical teaching and the Consumer Law Clinic (held in French), recognized by the Luxembourg Bar Association. Students are also encouraged to take part in an international moot court competition.
The mandatory internship gives students the opportunity to gain further practical experience using their academic expertise.
Monthly workshops with practitioners, academics and policy-makers on the latest news in the field of European private law.
Taught by leading academics in the field, supported by judges and advocate generals of the Court of the Justice of the European Union.
Curriculum
Structure of studies
Students applying for the Master in European Business Law can enter directly into the second year of the Master program (M2) with the goal of obtaining an LL.M. degree. This requires the successful completion of four years of studies amounting to 240 ECTS, typically by having obtained a Master degree in law or equivalent studies including courses in European law. Students will be admitted upon the decision of an admissions committee.
Applicants who have successfully completed three years of studies amounting to 180 ECTS (typically a Bachelor in Law or equivalent studies) are eligible to apply for the common first year of LL.M. studies at the University of Luxembourg (M1). It offers a variety of courses in European and international law from which students may choose in order to prepare for the specific requirements of the second year (M2).
Career Opportunities
Career opportunities
Students will be prepared for employment opportunities in national administrations, the European institutions, law firms, the judiciary, banks, and financial institutions, or as notaries. The LL.M. in European Private Law also provides a springboard for further academic studies at PhD-level.