LLM in
LLM in World Trade Law
Indiana University Robert H. McKinney School of Law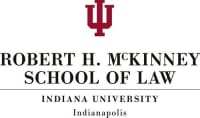 Introduction
The IU McKinney Masters of Law (LL.M.) program has several missions
to give currently practicing U.S. lawyers a place to hone their skills and deepen their knowledge base on a specific subject.
to help licensed lawyers from other countries get to know American law in preparation for passing the Bar in the United States.
to provide a focused curriculum for legal scholars who are interested in advancing their knowledge in a specific area of law in order to prepare for the S.J.D./Ph.D. in law and an academic career.
LL.M. courses are taught by Judges, Justices, and an Attorney General
Our Master of Laws students come from around the world to study with the best our state has to offer. Courses for the LL.M. program have recently been taught by:
Justice Steven David, '82, Indiana Supreme Court
Justice Robert D. Rucker, Indiana Supreme Court
Judge John G. Baker, Indiana Court of Appeals (former Chief Judge)
Greg Zoeller, Indiana Attorney General
As an LL.M. student, you'll complete a 24-credit program. If you attend on a full-time basis, you can complete your degree in a single year. Foreign students, note that to satisfy visa regulations, you must finish within eighteen months.
However, if you are a domestic student, you have up to three academic years to complete the degree requirements, and can take classes on a part-time or evening basis.
Curriculum
The program includes
Area-specific coursework with a wide range of elective options
Externships, clinical courses, or pro bono legal service and optional practical training (OPT) opportunities
A research component and Master's thesis (optional for the American Law for Foreign Lawyers track)
Advanced English as a Second Language (ESL) instruction (the law school will provide a 50% scholarship for these courses if required)
The opportunity to publish your thesis, if in a thesis track, on the ScholarWorks network at Indiana University. This network makes your research available to lawyers and legal scholars worldwide.
World Trade Law track
The IU McKinney School of Law has teamed up with the World Trade Center Indianapolis to bring a unique opportunity to its graduate students. If you are a law school graduate or practicing attorney from the United States or abroad, you can sign up for the perfect combination of classroom-based education and practical training for a career in business and trade law in international markets.
During the first semester, the students build a solid foundation in the form of advanced courses like International Business Transactions, World Trade Organization Law, International Commercial Arbitration, and International Investment Law. In the second semester and beyond, students combine additional course work with the externship at the World Trade Center.
The partnership between the Law School and the World Trade Center is the first of its kind. It enables every single LLM student in this track to spend a minimum of 270 hours of work over a period of no less than 6 months at the World Trade Center Indianapolis or one of its corporate members. During this time, the students are supervised by a faculty member and a World Trade Center or corporate counsel. They will have a diversity of work experiences and responsibilities as well as unique networking opportunities. Responsibilities may include organizing trade fairs; negotiating with potential foreign investors; hosting visiting trade delegations; helping with the establishment of corporate entities in Indiana, other parts of the U.S., and in foreign countries; participating in international trade dispute settlement procedures; accompanying representatives of public and private organizations from Indiana on foreign trade missions, etc.
At the end of the program, the graduates will not only have a superior and eminently practice-oriented understanding of the law, politics, and economics of international business and trade relations, they will also be able to count on mentors and referees to get started in their new international careers.
In sum, this program will help you:
Develop an understanding of the export and import regimes of at least two countries for a product or product category traded with the American MidWest;
Develop the ability to provide clear and comprehensive advice to commercial entities about the public law requirements of other countries for the successful implementation of an export/import transaction;
Understand the contractual options, including choice of law, the contract of sale, and choice of forum and its consequences. You will also learn about ancillary documents such as letters of credit, bills of lading, certificates of inspection;
Understand the requirements for the incorporation of a foreign-owned LLC in Indiana and an American-owned company in a foreign country;
Develop the ability to review drafts provided by business parties from abroad, as well as draft contracts and documents on behalf of local companies.
You will also learn from other stakeholders, such as the Indiana Economic Development Corporation (IEDC), the Indiana Chamber of Commerce, and the Indy Chamber, among others, and will benefit from meeting members of visiting trade delegations from throughout the world.
Curriculum
Required courses for international students (6 credits required)*
Contract Law for LL.M. Students (2 credits) or Tort Law for LL.M. Students (2 credits)
Introduction to the American Legal System (2 credits)
Legal Research for LL.M. Students (1 credit)
LL.M. Legal Writing & Analysis I (1 credit)
*Non-U.S. candidates will be interviewed by the Track Director to determine if all 6 credits will be required.
Recommended courses for international students
Contract Drafting for LL.M. Students (2 credits)
LL.M. Legal Writing and Analysis II (1 credit)
U.S. Constitutional Law for LL.M. Students (2 credits)
World Trade Law courses (9 credits required)
International Business Transactions (3 credits)
World Trade Organization Law (3 credits)
International Investment Law (3 credits)
International Commercial Arbitration (3 credits)
World Trade Law Externship (6 credits required)
Minimum of 270 hours over 6 months
Recommended courses
Advanced Sales (2 credits)
Antitrust (3 credits)
Bankruptcy Law (3 credits)
Closely Held Business Organizations (3 credits)
Comparative Competition Law (3 credits)
European Union Law (3 credits)
Illicit International Markets (2 or 3 credits)
Intellectual Property Law (3 credits)
International Intellectual Property Law (3 credits)
International Legal Transactions (2 credits)
International Tax (2 or 3 credits)
International Trade Law (2 credits)
Payment Systems (3 credits)
Publicly Traded Corporations (2 credits)
Secured Transactions (3 credits)
Online options
IU McKinney offers a substantial and increasing online course catalog, with most courses open to students in the LL.M. degree program. LL.M. students may earn nearly 50% of their required credit hours online (up to 11 credit hours). These courses are built, and taught, with the same attention to excellence in law school pedagogy that students enjoy in live classes.