LLM in
LL.M in International and European Business Law
Jean Moulin Lyon 3 University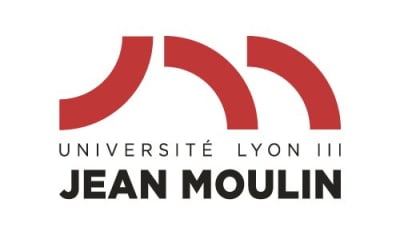 Key Information
---
Tuition fees
EUR 10,000 / per year
Application deadline
Request info
Earliest start date
Request info
Introduction
Aims of Program
The master 2 LL.M in International and European Business Law program from the Faculty of Law Lyon 3 offers students the opportunity to deepen their knowledge of European and International Business Law. The courses, taught exclusively in English by academics and practionners, fully meet the requirements of the practice of international lawyers.
This program takes entirely place in Lyon, France, during an academic year, and its success is sanctioned by a French national master 2 degree, issued to the student after passing the exams with success.
This program offers highly qualified and intellectually outstanding students the opportunity to pursue their legal studies at an advanced level in a challenging but supportive environment.
Facts and Figures
The master 2 LL.M in International and European Business Law at UJM Lyon 3:
1 academic year completely taught in English
2 semesters : mid-September to mid-December and mid-January to mid-April
45 students per year
22 professors and practionners from all over the world
21 specialized Law courses per year
12 different countries of origin for 2019 – 2020's students
Student Life
Lyon is a European metropolitan area with a human scale and is often cited among the cities in France and Europe having the best quality of life. Listed as World Heritage by UNESCO, it subtly combines an attractive living environment and economic dynamism.
Good food, entertainment, culture… Lyon people enjoy the simple pleasures of life! Lyon gastronomy stands out with 15 Michelin starred-establishments, in Lyon and its surroundings. The famous "bouchons" (traditional Lyon restaurants), as well as the many others restaurants offered by the city will please all gourmets!
Lyon hosts leading artistic events that keep its nights lively. Each season features an event that stars talents from everywhere in the world. In the spring, Les Nuits Sonores, an increasingly famous indie and electronic music festival. Summer nights mean outdoor concerts with the jazz festival Jazz à Vienne and les Nuits de Fourvière. In the fall, you can enjoy artist performances at the Biennial Festivals of Dance and Contemporary Art. Winter offers an artistic and technological masterpiece: la Fête des Lumières (Festival of Lights).
With its rich heritage, Lyon offers multiple places where culture has the place of honor to its residents: the Opera house, the Contemporary Art Museum, the World Puppets Gadagne museum, the Gallo-Roman museum, the Fine Arts museum, the Center for the History of the Resistance and Deportation, the Auditorium, the Maison de la Danse… along with around twenty theaters!
For sport fans, Lyon has high-ranked teams in most prominent team sports: Olympique Lyonnais for soccer, ASVEL for basketball, LOU for rugby…
Besides, Lyon is an ideal starting point to travel to ski resorts, the south of France (Provence, Côte d'Azur), Paris (two hours in TGV), and European countries such as, for instance, Italy, Switzerland and Spain.
Program Outcome
This program seeks to:
Deepen students' knowledge of law at the national, European and international levels, thus providing students with the tools to work more effectively in a global setting;
Develop the students' personal and professional capabilities so that students are able to integrate into the practice of law, by:
Enhancing forensic and critical legal skills through case analysis and legislative evaluation
Encouraging independent reading and research using traditional and internet resources
Guiding students in applying legal concepts to real life situations, using legal case analysis and problem solving
Promoting team work and public speaking
Focusing on practical legal skills, including drafting, advocacy, negotiation and communication
Training students to present complex ideas and arguments involving the fields of law studied in writing and orally
Encouraging students to use contextual and critical thinking