LLM in
LLM in U.S. Legal Studies
University of Illinois Chicago School of Law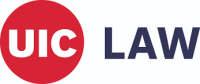 Scholarships
Explore scholarship opportunities to help fund your studies
Introduction
Now is the time to earn an LLM in U.S. Legal Studies at The John Marshall Law School in Chicago. Designed for well-qualified lawyers with law degrees from other countries, John Marshall's LLM in U.S. Legal Studies provides foreign lawyer students with a customized course of study to best meet their individual career goals and professional needs.
We accept students for the fall semester, providing the opportunity to complete the LLM program in two semesters or nine months. Students may also begin in the spring semester, but will not finish until the following December. However, students who wish to take fewer credits per semester may take up to five semesters to finish the degree program. Students must successfully complete 24 credit hours to earn the LLM in U.S. Legal Studies. Students in this LLM program will typically take between 9–12 courses to earn the degree.
Course of Study
The John Marshall Law School has been providing international lawyers with graduate education in the U.S. legal system since 1992.
Students enrolled in the LLM in U.S. Legal Studies Program must take the following three courses:

- Introduction to the U.S. Legal System (2)—fall semester
- Lawyering Skills for Foreign Lawyers (2)—fall semester
- United States Professional Responsibility Law (2)—spring semester
To complete the remaining 18 credits, students may choose courses typically studied during the first year of law school (e.g. Contracts, Constitutional Law, and Property) as well as elective options from both our JD and LLM curricula.
There is no written thesis requirement for the LLM, but certain JD elective courses and many LLM courses require final papers rather than exams.
Courses that may be of particular interest to students in
the LLM in U.S. Legal Studies Program include:
Comparative Legal Systems
Conflict of Laws
Constitutional Law
Contracts
Corporations
Criminal Law
Criminal Procedure
Derivatives Law
Elder Law
Evidence
Fair Housing Law and Clinic
International Business Transactions
International Human Rights
Intellectual Property Law
Negotiable Instruments
Property
Sales
Secured Transactions
Torts
U.S. Commercial Law
Students may focus their remaining elective credits in a specific area such as business law, intellectual property law, international trade law, or international human rights.
General Requirements:
Member of a foreign bar or graduate of an accredited foreign
law school holding the equivalent of a U.S. law degree.

Application Information:
For admission for the fall semester, we recommend that candidates for the LLM in U.S. Legal Studies submit their materials by May 1 in order to receive a timely response.
Application Process:
International applicants need to complete and submit the following:
-Application form
-Statement of purpose
-Résumé
-Official transcripts from all colleges and universities attended
-TOEFL (90–100) or IELTS score (6.5–7.0)
-International supplement form
-Letter of recommendation
-Detailed credential evaluation report

For more information on our degree programs, please visit
our website at www.jmls.edu/international or email us at
[email protected].