LLM in
Master of Laws in International and European Law: International and Human Rights Law
Ghent University Law School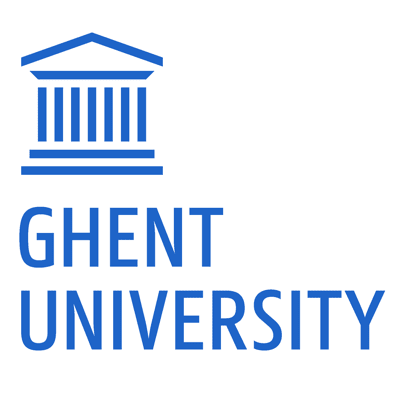 Key Information
---
Campus location
Ghent, Belgium
Application deadline
Request info
Earliest start date
Sep 2023
Introduction
The LLM in International and Human Rights Law is an exciting new programme tailored for students seeking to specialize in the field of public international and human rights law. This LLM specialization provides the students with a solid basis in the form of carefully preselected mandatory courses on human rights and migration law as well as subjects on international public law and sustainable development. At the same time, the curriculum leaves room for the students to choose among many elective courses in accordance with their career priorities so as to gain expertise on various contemporary topical issues of international and human rights law.
About the programme
What
The International and Human Rights Law specialization offers students an advanced degree with significant added value for those aspiring a career in legal practice, in civil service at the national, regional or international level, or in the NGO sector, as well as for those interested in pursuing further academic research.
The catalogue of courses encompasses traditional subdomains of public international law as well as courses on European and American human rights law. In addition, it includes multiple courses focused on environmental protection and sustainable development, alongside courses adopting a distinct multidisciplinary orientation.
As the birthplace of the prestigious Institut de Droit International (°1873), Ghent is the perfect place for a deep dive into the world of international law (in the broadest sense), a domain of ever-growing reach and importance. This LLM specialization builds in particular on the broad expertise within the Ghent Rolin-Jacquemyns International Law Institute (GRILI) as well as the renowned Human Rights Centre (HRC).
Structure
Students need to obtain 60 credits, over a period of two semesters. There is great flexibility in shaping one's own curriculum. Eighteen credits cover courses specializing in Human Rights Law. Ten more credits are dedicated to the compulsory supporting courses dealing mainly with various legal and political developments in order to broaden the horizons of legal professionals. Students are also required to write a fifteen-credits' worth LLM Paper in connection with one of the courses on the curriculum.
The remaining credits are filled with elective courses on a variety of topics from the following fields: European Law, Human Rights Law, Economic Law, Environmental Law and Public International Law etc. Students can choose from approximately thirty different courses, all of which are exclusively taught in English. Teaching is generally done interactively, requiring advanced reading and class participation. The programme typically hosts several internationally reputed guest professors with a rotation on a yearly basis. Students can also choose to participate in one of the various moot courts or legal clinic as an official part of their curricula.
Organised social activities are an important part of the LLM-experience, and not all are extracurricular. Curricular activities include guided visits to important EU and international institutions and participation in several colloquia.
Master's dissertation
The master's dissertation is a requirement for every candidate to obtain a master's degree. The master's dissertation is an original piece of research work. It aims to develop and strengthen the research capacity skills of the students. The student selects a topic and is given guidance by a promoter or supervisor throughout the academic year.
Study programme quality
Strengths
Intake guidance is essential. The LLM-programmes invest substantially in reaching out to the appropriate candidates and in guiding them towards application and admission. The guidance continues after the start of the academic year. Incoming students participate in an extensive Orientation programme.
Curriculum flexibility: Ghent law school offers three different LLM programmes that reflect varying career aspirations. Within the framework of your personal position and ambitions, you are able to design the curriculum that best fits your needs.
Active learning: the LLM-programmes attach great importance to teaching methods that ensure students are not passive absorbers of knowledge. Instead they are encouraged to do independent research and to think critically through class preparation assignments, small papers throughout the semester, essay questions and the like.
International outlook: the programmes reflect their European and international outreach beyond the subject matters offered. The body of professors and lecturers consists of experts with wide international exposure and experience.
Stakeholder engagement: a key strength of the study programmes is the strong link and interaction with the professional world and the broad institutional reality of EU and international law, providing students with information about the actual operations and common practices on the ground and preparing them for a professional career.
Admission Requirements
To have a law degree, i.e. the degree that - in its country of origin - is required for the exercise of the legal professions. Students who are graduating may apply and can be conditionally admitted, subject to the successful completion of their degree.
After an examination of their curriculum and in view of their acquired competences, candidates may be admitted who have a university degree other than law. In such case, the admission may be made subject to limitations with respect to the courses to be followed.
To present proof of sufficient English proficiency at C1-level.
To have sufficient financial support, either through personal financial means or via financial aid.
To apply for admission to the LLM-programme before the deadline, with the completed application form and all required documents.
Information on admission requirements and the administrative procedure for admission on the basis of a diploma obtained abroad, can be found on the following page: https://www.ugent.be/prospect/en/administration/enrolment-or-registration.
Off to a good start
Application deadline (for international degree students)
For both Belgian and international students:
The application for this advanced master programme is to be started up via Oasis.
The application form and the accompanying documents, in electronic version, should reach the International Admissions Desk in the spring of the year preceding the academic year for which you are applying. Please refer to the different application deadlines mentioned below for EU/EEA citizen students, non EU/EEA citizen students and students holding a Belgian diploma.
Early applications are recommended (certainly for students in need of visa) and will be decided upon between February and June/early July.
Applications received after June will be considered if the number of students admitted previously permits.
Application Deadlines:
1st of April for non EU/EEA citizen students,
1st of July for non EU/EEA citizen students living in Belgium with a valid residence permit,
1st of July for EU/EEA citizen students.
Tuition Fee
6540,10 euro