Course in
Foundations of U.S. Law & Practice
Ohio State University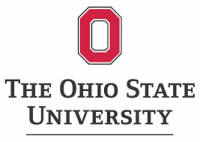 Scholarships
Explore scholarship opportunities to help fund your studies
Introduction
Create your comparative advantage with our 3-week Certificate Summer Program!
Are you interested in improving your profile through enhanced legal English and knowledge of the U.S. legal systems, dispute resolution, business and corporate law? In building the confidence and lawyering skills that employers are looking for? In learning from Moritz College of Law's faculty experts as well as judges and practitioners working at federal courts and global law firms in Columbus?
The Foundations of U.S. Law & Practice program is designed to provide you with these advantages. Success begins with you!
***
This is a non-degree, non-credit bearing program; participants do not receive course credit or a degree. There is no final exam; participants will receive a Certificate of Completion for one or all of weeks in which the participate.
When will the program take place?
Join us for one week, two weeks, or all three weeks:
June 5-9, 2023: Introduction to U.S. Legal Systems
June 12-16, 2023: Dispute Resolution
June 19-23, 2023: Corporate and Business Law
What will you learn?
During 3 weeks, you will learn:
Foundation of U.S legal systems, legal research and writing, and English for lawyers.
Key legal concepts in the fields of dispute resolution, business law, and corporate law.
Practical skills such as issue spotting, negotiation, client advice, legal document drafting, and dispute resolution skills.
Who should attend?
International lawyers, judges, and legal practitioners: deepen your expertise; expand your network; and earn a certificate.
International students: gain first-hand experience with law school teaching style and culture; and earn a certificate.
LLM prospective students: experience Master-style classes, and gain advanced preparation for your LLM studies in the future.
Where will the program take place?
The program is held at the Moritz College of Law located in Columbus, the state capital of Ohio. The city boasts a vibrant city life and is home to the Ohio Supreme Court, Government, and Legislature. Explore Columbus here.
Who will you interact with?
Full-time and adjunct faculty members at the Moritz College of Law, including leading experts in the area of their teaching, federal judges, and attorneys from Columbus law firms.
Participants from all over the world, from recent law graduates to working professionals with legal experience.
Expand your professional and personal networks with our program!
What out-of-class activities does the program offer?
Besides classroom hours between 9 am - 3 pm each day, the program also creates fun activities for you, including networking events, courthouse and law firm visits, tours of the Ohio State campus and Columbus (the Columbus City Adventures tour), and a certificate ceremony at OSU's Barrister Club.
Benefits of the summer Foundations program
Gain broad exposure to the basic legal principles of U.S. law, international law and transnational law, as well as to the U.S. legal profession within just 3 weeks.
Earn a certificate: You will receive a certificate of completion for each week you attend to share with prospective employers and your professional network.
Flexibility: You can choose to study for 1 week, 2 weeks, or all 3 weeks. In offering a flexible program, we cater to your interest in focusing on a specialized topic or in gaining knowledge in various topics at the same time.
Set yourself up for success: With the knowledge and lawyering skills you gain from this program, you will be able to demonstrate to employers that you're growth-driven, hardworking, and have valuable skills to offer.
Gain hands-on experience: Throughout the program, you will develop insights into how to think and work like an American lawyer, by directly learning from and interacting with Moritz faculty experts, federal and state judges, and practicing attorneys at law firms in Columbus.
Application and Admission
Applications are considered on a rolling, first-come first-served basis. We will continue to accept applications until May 30, 2023 until seats are filled.
We reserve the right to cancel this program in compelling circumstances that prevent the program from being held. All fees will be immediately returned in the event of cancellation.
Application Process:
Complete an online application form.
A $200 deposit is required at the time of application. The deposit will be applied towards the total program fee.
Upload to the online application form the following documents:

a Resume/CV (required);
a Statement of Interest (required)
Optional proof of English proficiency:

TOEFL Score (80)
IELTS Score (6.0)
Duolingo: 90-105
If you do not have an English score readily available at the time of applying or your English scores are lower than the suggested scores above, we will interview you to determine your English level and make the admission decision based on the outcome of the interview. U.S permanent residents and citizens, or applicants whose first law degree or any other post-secondary degree was or is in English, are exempt from the English requirement.
Costs
3-week option:
Cost: $2100
1-week option:
Cost: $1000 per week
Similar Courses
Legal Practice Course (LPC) - full-time

LONDON, United Kingdom
Birmingham, United Kingdom

+ 15 more

Legal Practice Course (LPC) - part-time weekend

LONDON, United Kingdom
Birmingham, United Kingdom

+ 10 more

Bar Practice Course (BPC ) - full-time

LONDON, United Kingdom
Birmingham, United Kingdom

+ 6 more