LLM in
LLM in Commercial Law and International Trade
Oxford Brookes University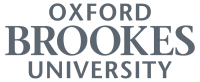 Introduction
Progress your career with a sought-after legal specialism that will make you stand out in the employment market.
In this course, you'll develop advanced knowledge in commercial law and international trade. This will set you apart from employers, from your first legal role and throughout your entire career. You'll also gain a valuable specialism in commercial law, that can give you an edge in competitive fields like business and finance.
You'll also get a rare grounding in both public and private law. This will equip you with a unique and comprehensive awareness of the issues modern businesses face. You'll explore essential public law issues - like
Investment Law
World Trade Law and
International Economic Law.
And you'll scrutinise key private law topics, from corporate governance to international business transactions. You'll more effectively understand the legal and regulatory challenges international corporations face - and you'll know exactly how to handle them.
Scholarships and Funding
International Student Scholarship
At Oxford Brookes, we are delighted to welcome international students from across the world. You help us to build a community of diversity that benefits everybody. We also understand that moving to a new country can be a challenge and we are here to support you through every step of your journey. That's why we are delighted to offer a one-year, International Student Scholarship, worth £2,000 to all international students. This scholarship will be applied automatically as a discount to your tuition fees for your first year of study. All you need to do to qualify for this scholarship is accept your offer and pay your deposit by the deadline.
EU Student Support Scholarship
We deeply value our students from the EU and we will continue to do all we can to welcome EU students long into the future. Therefore we are delighted to inform you that you are likely to be eligible for a £4,000 scholarship as part of our EU Student Support Scholarship scheme. This £4,000 scholarship will be applied automatically as a discount to your tuition fees across each year of study, provided you meet all the eligibility criteria. The scholarship is only available to EU students paying international fees.
Curriculum
Learning and assessment
In this course, you'll gain a unique grounding in both private laws - the law pertaining to businesses and private entities, and public law - the law pertaining to governments.
You'll have a rare opportunity to explore law from multiple perspectives and standpoints. You'll learn how private and public laws interface - and the impact this has on corporations in a competitive market. You'll fully understand the challenges businesses face - from commercial transactions to their dealings with governments. And you'll build knowledge that crosses industry silos, giving you unique and holistic perspectives on commerce and trade.
You'll study three compulsory modules and one elective module in semester 1. And in semester 2 you'll take two compulsory modules and one elective module.
Study modules
Compulsory modules
World Trade Law
International trade is regulated by the World Trade Organisation (WTO), and also through many free trade agreements that have been negotiated outside the WTO framework. These agreements between governments set out their powers to restrict the flow of goods and services between countries.
In this module, you'll examine key aspects of the public international law of trade and finance. You'll focus on the fundamental principles of international trade contained in GATT 1994 under the WTO Agreement.
Law of International Business Transactions
This module introduces you to law regulating business transactions in a global economy. You'll learn about the basic transactions for the purchase and sale of goods, analyse various types of contracts, and look at the remedies available when contracts are breached. You'll also encounter issues such as:
special problems arising between buyer and seller where goods are carried in a container

various types of contracts for the carriage of goods by sea
banker's commercial credits
contractual effects between buyer and seller, buyer and banker, and the seller and banker

You'll go on to examine the more complicated distribution and licensing agreements, joint venture and foreign direct investment agreements – preparing you for the module Advanced Issues of International Business Transactions.
Advanced Legal Research Methods
You'll hone the research and writing skills needed to carry out legal research at an advanced level. These include research design, searching for relevant sources and materials, legal referencing and citation skills. You'll think about the process of writing, as well as the end product, including presenting findings to different audiences. You'll consider the distinctive features of legal research and approaches and research methodologies you might use. The work you do in this module gives you excellent preparation for your dissertation.
Advanced Issues of International Business Transactions
This module is suitable if you're already familiar with international business transactions law, allowing you to go into depth on selected problems. You'll take part in intense discussions of these problems, gaining a sense of the sensitivity of the issues. You'll also be encouraged to take a research-oriented approach.
We aim to keep the module as topical as possible, so the content may change in the light of developments. You'll explore contemporary issues in international business transactions, such as:

international e-commerce
UN Sales Convention (CISG)
UNIDROIT Principles of International Commercial Contracts
charter parties
multimodal transport
marine insurance
international franchising
foreign direct investment.

International Economic Law
You'll examine the concepts of development and globalisation under international law – their history, how they're theorised and how they're applied in practice. You'll focus on aspects of economic activity and environmental protection that are currently regulated by international institutions, such as the UN, the World Trade Organisation and the World Bank.
You'll critically assess these systems and question the positive and negative effects of development. There will be time to explore contemporary topics relating to:

the right to development
food security
post-conflict and transitional countries
natural resource law
aid and foreign direct investment
protests against development projects and programmes.
Optional modules
Corporate Governance
Corporate governance means the way in which companies are governed – who has power and accountability, and who makes decisions. But what does good governance look like? And what legal mechanisms support it?
Through this module, you'll gain a stronger understanding of how corporate governance works and the financial, economic and environmental forces that may shape corporate behaviour and operations. You'll look at the role of corporations operating in the globalised world. You'll also examine the importance of corporate governance in facilitating business transactions and banking.
International Investment Law
Why do investors invest abroad, and why do host countries actively encourage foreign investment? You'll explore these questions while examining the laws, policies and legal issues affecting foreign investment and foreign enterprises. You'll think in particular about the developing world and emerging markets.
You'll investigate the role of law in the investment process. This will include:

the rules, principles and institutions of public international law that affect direct foreign investment
host country laws that reward and regulate foreign investment
the law of investment contracts
the dispute settlement regime.

International Intellectual Property Law
In this module, you'll gain a grounding in the theory and basic concepts of intellectual property law, including patents, copyright, and trademarks. You'll explore the international law that regulates them, particularly the TRIPS Agreement. You'll go on to look at areas of the current controversy. These could include:

the relationship between patents and traditional knowledge
the challenge of biotechnology
the emerging protection of personality rights (an individual's right to control the use of their identity)
the problem of patenting pharmaceuticals and protecting the needs of developing countries.

International Commercial Arbitration
You'll be introduced to international commercial law and arbitration, including:

arbitral agreements
applicable law
the enforcement of arbitral awards
arbitrations involving state parties.

You'll investigate investor-state arbitration. You'll also critically examine what international commercial law and arbitration do in the process of economic globalisation.
Banking and Financial Law
Through this module, you gain a really comprehensive introduction to the banking business. You'll learn about the rise of the financial services sector from its earliest development in European nation-states into the 19th and 20th centuries. You'll pay particular attention to the US, UK, Germany and Japan.
You'll examine:

lending (for corporate finance, project and trade financing)
the relationship between banks and other forms of corporate finance
the quasi-public utility of the payments system
UK and EU standards governing retail/consumer financial services.

Independent Study
This is your chance to carry out independent research on a law topic of your choice, in consultation with your module leader. You'll strengthen your skills in carrying out legal research and presenting your findings and arguments.
Final project
Dissertation
Your LLM dissertation is an extended, supervised piece of work on a particular aspect of international law, which you'll choose in consultation with your tutors. It's your opportunity to gain knowledge and insight through sustained research and to demonstrate your ability to explore and present legal arguments. You'll develop transferable skills in research and information and project management.
We'll encourage you to choose a topic of personal interest or professional interest. Full-time students normally begin preliminary work on the dissertation in Semester 1 and formalise the topic and structure in Semester 2. The main work on the dissertation normally takes place from June to mid-August.
Career Opportunities
You'll graduate with rare and comprehensive knowledge of the legal landscape businesses face. You'll understand the legal and regulatory frameworks impacting modern corporations. And you'll know how to work effectively within them to drive competitive advantage.
You'll be equipped to progress your legal career in commercial law, or to strengthen your potential in closely related and competitive fields - like economics and business.