LLM in
LLM in Criminology and Criminal Justice
Queen's University Belfast - Faculty of Arts, Humanities and Social Sciences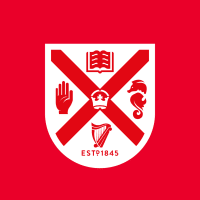 Admissions
Entrance requirements
Graduate
Normally a 2.1 Honours degree or above or equivalent qualification is acceptable to the University in Law, Social Sciences, Humanities or a cognate discipline.
Exemption from these requirements may be considered for those applicants who hold a Master's degree (or equivalent qualification acceptable to the University) OR for those applicants with a 2.2 Honours degree (or equivalent qualification acceptable to the University) along with a minimum of 2 years of relevant experience.
Admission under the Recognition of Prior Experiential Learning (RPEL) may be considered for this course. The University's Recognition of Prior Learning Policy provides guidance on the assessment of experiential learning.
Applicants are advised to apply as early as possible and ideally no later than 12th August 2022 for courses which commence in late September.
English Language Requirements
Evidence of an IELTS* score of 6.5, with not less than 5.5 in any component, or an equivalent qualification acceptable to the University is required. *Taken within the last two years.
International students wishing to apply to Queen's University Belfast (and for whom English is not their first language) must be able to demonstrate their proficiency in English in order to benefit fully from their course of study or research. Non-EEA nationals must also satisfy UK Visas and Immigration (UKVI) immigration requirements for the English language for visa purposes.
If you need to improve your English language skills before you enter this degree programme, INTO Queen's University Belfast offers a range of English language courses. These intensive and flexible courses are designed to improve your English ability for admission to this degree.
Academic English: an intensive English language and study skills course for successful university study at the degree level.
Pre-sessional English: a short intensive academic English course for students starting a degree programme at Queen's University Belfast who need to improve their English.
Curriculum
Compulsory Modules
Theoretical Criminology
Controlling Crime
Criminal Justice Processes
Dissertation (10,000-15,000 words)
Course Details
The LLM Criminal Justice Programme takes an interdisciplinary approach to the study of crime and justice and draws on original staff research. Modules are rooted in relevant theoretical frameworks with a strong criminological focus and provide students with methodological training in addition to supporting the development of critical analysis and other transferable skills. Through the dissertation, students can explore a wide variety of criminological and criminal justice topics. Students are encouraged to develop a critical understanding of the criminal justice process and the practical operation of criminal law in a domestic and comparative context and are given the opportunity to explore in-depth a particular criminal justice-related issue through the submission of a dissertation.
The programme is delivered through a series of taught modules and culminates in the submission of the dissertation on an original topic. The Institute can assist students with internship/voluntary placements.
Methodology Mini-Modules
Approaches to Legal Research
Criminology Methods 1
Criminology Methods 2
Optional Modules
Issues in Policing and Crime Prevention
Counter-Terrorism in Human Rights
Post Conviction Issues in Comparative Perspective
Restorative Justice
Youth Justice: Theory, Law and Practice
Social Injustice
Please note this is not an exclusive list of the optional modules available. Optional modules are reviewed each year and subject to staff availability.
Career Opportunities
Some Criminal Justice graduates use this degree as a base for further study towards a research degree such as a PhD, which may, in turn, lead to an academic career. Others pursue criminal justice-related or legal careers in the public, private or voluntary sectors. Furthermore, this master's provides an excellent base for further study towards a research degree such as a PhD, which in turn may lead to an academic career.
Degree plus award for extra-curricular skills
In addition to your degree programme, at Queen's, you can have the opportunity to gain wider life, academic and employability skills. For example, placements, voluntary work, clubs, societies, sports and lots more. So not only do you graduate with a degree recognised from a world-leading university, you'll have practical national and international experience plus a wider exposure to life overall. We call this Degree Plus. It's what makes studying at Queen's University Belfast special.
About the School
World Class Facilities
Our facilities at Queen's include a state-of-art Law building with superb teaching facilities, a moot court and study spaces. Queen's has one of the most modern campuses in the UK, including the award-winning McClay Library, one of the finest libraries in the world and home to 1.2 million volumes and over 2,000 reader places. Our Physical Education Centre was used as a training camp for the 2012 Olympics. Our Queen's Elms Student Village and city centre student accommodation in 2018 is located within easy walking distance of the University.