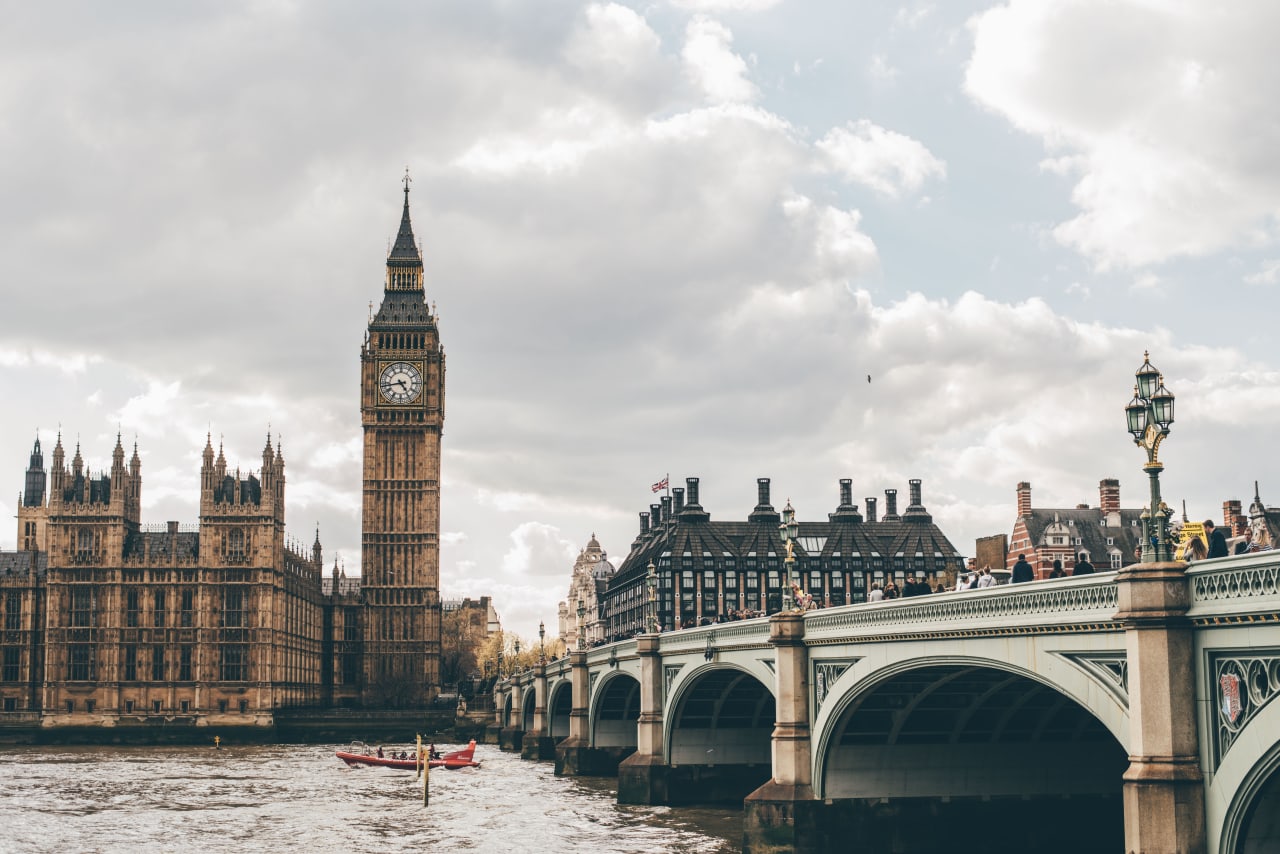 LLB in
LLB (Hons) Law with Business with Foundation Year
Regent College London
Key Information
---
Campus location
London, United Kingdom
Tuition fees
GBP 9,250 / per year
Application deadline
Request info
Earliest start date
Sep 2023
Introduction
Our 4-year law with a business degree, known as an LLB or Bachelor of Law, is equivalent to a BA or BSc. This course is ideal for students interested in pursuing a career in law and wishing to understand its operation in a business environment.
A law degree is widely respected whether you want to become a solicitor, barrister, or in-house lawyer. As a qualifying law degree (QLD), this course is essential if you are considering a career as a solicitor or a barrister. The degree allows you to continue to move on to the next stage of training to enter the legal profession: The BPTC for barristers or the LPC/SQE for solicitors.
Regent's LLB in Law with Business is perfect if you prefer to learn in smaller seminar groups with individual attention. Our classes typically stay under 30 students to ensure each person receives the necessary attention and support in their development. An industry-leading faculty of expert tutors and academics from various disciplines across industry and academia teach our LLB.
The course offers flexible study options, allowing you to choose which learning style works best for you. We are pleased to offer all Regent students access to our unique personal, leadership, and growth program, Thinking into Character. Designed to help you understand, manage, and lead yourself effectively to succeed in all areas of your professional career.
Curriculum
Modules
Please note: it is possible that a module listed on the website will not be able to run due to reasons beyond our control.
Foundation Year
Personal Learning Competencies (Core)
Taking a Professional Approach (Core)
Rights and Responsibilities I (Core)
Rights and Responsibilities II (Core)
Thinking Critically, Creatively and Ethically (Core)
Individual Study (Core)
Thinking into Character
Year 1
English Legal System (Core)
Criminal Law (Core)
Public Law (Core)
Public Law 2 – Human Rights (Core)
Financial Management (Optional)
Managing People (Optional)
Practical Legal Skills (Optional)
Year 2
Tort Law (Core)
Contract Law (Core)
Tort Law 2 (Intellectual Property and Media Law) (Core)
Contract Law 2 (Consumer and Commercial Law) (Core)
Management Accounting (Optional)
Research Methods in Business and Management (Optional)
Corporate Finance (Optional)
Year 3
Property Law 1 – Land Law (Core)
Extended Essay in Law (Core)
Employment Law (Core)
Property Law 2 – Equities and Trusts (Core)
Company Law (Core)
Insurance Law (Optional)
Law of International Trade (Optional)
Sports and the Law (Optional)
Medical Law (Optional)
Jurisprudence (Optional
Program Outcome
Why study this course?
An LLB Law with a Business degree is an ideal program for students who wish to enter a diverse range of professions outside of legal work. Such as jobs in the City, civil service, criminal justice/social/probation services, the charitable sector, or the world of business.
If you have a passion for law and want to challenge injustice, this is the degree for you. Once you have graduated, you will have opportunities to explore different job roles within the law field and its surrounding specialties.
You prefer smaller class sizes with robust and timely formative assessment support.
Career Opportunities
During this course, you can expect to develop transferable skills across fact management, decision-making, research, and creating and maintaining a winning line of argument, with the ability to apply these skills in various legal and non-legal settings.
Becoming a Solicitor
Since September 2021, anyone who has not started a QLD can now qualify as a solicitor through the Solicitor's Qualification Exam route (SQE).
The candidate must:
Complete both stages of assessment, SQE1 and SQE2
Complete a degree-level qualification or equivalent
Complete two years of qualifying work experience (QWE)
Satisfy the SRA's character and suitability requirements
Becoming a Barrister
Our LLB Law degrees are 'Qualifying Law Degrees' (QLD) and are recognized by the Bar Standards Board. Completing one of these degrees will satisfy the academic requirements for admission to the Bar. However, you will still need to pass an aptitude test and embark on (and pass) the Bar Professional Training Course (BPTC). You will also be required to undertake pupillage.
LLB Law and Business graduates may go on to become:
Lawyer
Diplomatic service officer
Forensic accountant
Human resources officer
Local government officer
Market researcher
Marketing Executive
Newspaper journalist
Public relations officer
Stockbroker
Journalist
Our LLB law with business is an ideal course to ground your legal knowledge and help prepare you for many possible future careers.