LLB in
LLB (Hons) Law with Business
St Mary's University Twickenham, London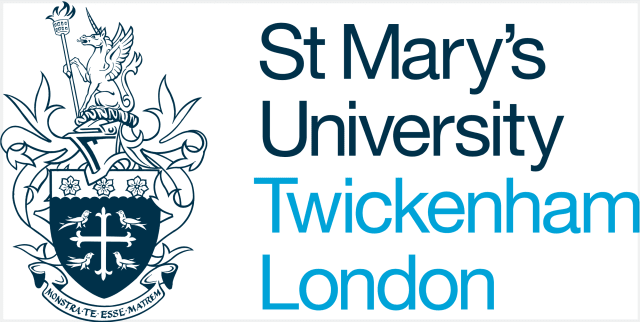 Introduction
St Mary's has a long and distinguished history and a very modern outlook.
History and Heritage
With an original intake of just six students, St Mary's has now grown to around 6,000 undergraduate and postgraduate students across the four academic Schools.
Established in 1850 and with a deep heritage in education, St Mary's has a strong reputation for teaching excellence and a student-centred approach.
On 23rd January 2014, St Mary's University College, Twickenham, was awarded full university title by the Privy Council and became St Mary's University, Twickenham.
Campus
The University's current estate is in four parts. The main campus is on Waldegrave Road in Twickenham within the grounds of Strawberry Hill House, a hall of residence is located at 16 Strawberry Hill Road, the main sports fields are located on the Teddington Lock campus in Broom Road, Teddington, and the new Naylor Library (also on Waldegrave Road) which opened in the autumn of 2015.
Equality, Diversity, and Inclusion
St Mary's University is fully committed to creating an inclusive culture by promoting equality of opportunity and respecting differences amongst its students, staff, and other stakeholders.
The University has a long tradition of widening access to education for all while fostering a respectful and tolerant environment where all backgrounds are celebrated. Our equality, diversity, and inclusion ambitions align with our mission, where each human being is unique and valued.
We are proud that our University is a richly diverse community, where we draw on the talents of all our students and staff to create a culture of mutual respect and recognition, where we embrace and share new perspectives. As we believe in the power of education to transform lives. At St Mary's we understand that our continued success is dependent on the contributions of every member of our community and it is this collective spirit that makes us unique.
All staff, students, and visitors are expected to act in line with the University's equality, diversity and inclusion aim and within the remit of the policy, taking responsibility for its successful implementation.
St Mary's as a Catholic University
Established in 1850 and with a distinctive Catholic identity, St Mary's is a Catholic University seeking to develop the whole person and empower our community to have a positive impact on the world. St Mary's has a deep heritage in education being founded by the Catholic Poor Schools Committee to meet the need for teachers to provide an education for the growing number of poor Catholic children. Our style of teaching and our approach to learning which emphasises student engagement and participation reflects Newman's idea of inter-disciplinary education, virtues and values, and the formation of each individual enriched by insights from the Catholic intellectual tradition. The powerful sense of community that characterises St Mary's is a product of our ethos and the core values that underpin it.
St Mary's is committed to the mission of the Catholic Church in higher education. We have established excellence in provision across a wide range of academic areas, highly-respected research centres and courses, pastoral care provision, partnerships and public engagement.
Admissions
To begin your application to study at St Mary's you'll need to apply through the UCAS website.
Once you're signed up you can apply using UCAS Apply and then monitor your application using UCAS Track.
UCAS Apply opens in May every year, but completed applications can only be submitted from September onwards.
You are able to select up to five courses on your application. Your five choices can be to different universities, but you are also able to apply for more than one course at the same institution.
The deadline to submit your UCAS application is 6 pm on 26th January. You will still be able to apply after this date through one of our late application methods.
When completing your application you should include St Mary's UCAS Code which is SMARYS64. You should also indicate the programme you are interested in.
Direct applications
All part-time applicants will need to apply directly rather than through UCAS. Some undergraduate and foundation degrees require all applicants to apply directly.
Curriculum
Course content
The optional modules listed below are the modules that were available to students in the 2021/22 academic year and are illustrative of what may be offered for 2022/23.
Year one
English Legal System - Core
Criminal Law - Core
Public Law - Core
Public Law 2 (Human Rights) - Core
Financial Management - Optional
Criminal Law 2 (International Criminal Law) - Optional
Managing People - Optional
Practical Legal Skills - Optional
Year two
Tort Law - Core
Contract Law - Core
EU Law - Core
Tort Law 2 (Intellectual Property and Media Law) - Core
Contract Law 2 (Consumer and Commercial Law) - Core
Management Accounting - Optional
Research Methods in Business and Management - Optional
Corporate Finance - Optional
Year three
Property Law 1 (Land Law) - Core
Extended Essay in Law - Core
Employment Law - Core
Property Law 2 (Equity and Trusts) - Core
Company Law - Core
Insurance Law - Optional
Law of International Trade - Optional
Sports and the Law - Optional
Medical Law - Optional
Jurisprudence - Optional
Please note: it is possible that a module listed on the website will not be able to run due to reasons beyond our control.
Career Opportunities
A law degree is a gateway to a career as a solicitor or barrister, but it's not the only path you can choose.
Although many Law graduates will go on to their vocational training in order to practise law as a barrister, solicitor or legal executive, others become paralegals, work in human resources or set up their own businesses.
A Law degree is highly valued by employers in all sectors because it equips graduates with a range of highly transferable skills, as well as a detailed and analytical knowledge of the law.
This degree will enable you to learn valuable transferable skills that could help in various professional careers, such as in the Law, finance, banking and other legal sectors.
The Careers Service has more information on careers and postgraduate study options available to students who have started their studies at St Mary's.
Jobs you can do with a Law with a Business degree
Some examples of job roles and areas of work for graduates of Law with Business include:
Lawyer
Diplomatic service officer
Forensic accountant
Human resources officer
Local government officer
Market researcher
Marketing executive
Newspaper journalist
Public relations officer
Stockbroker