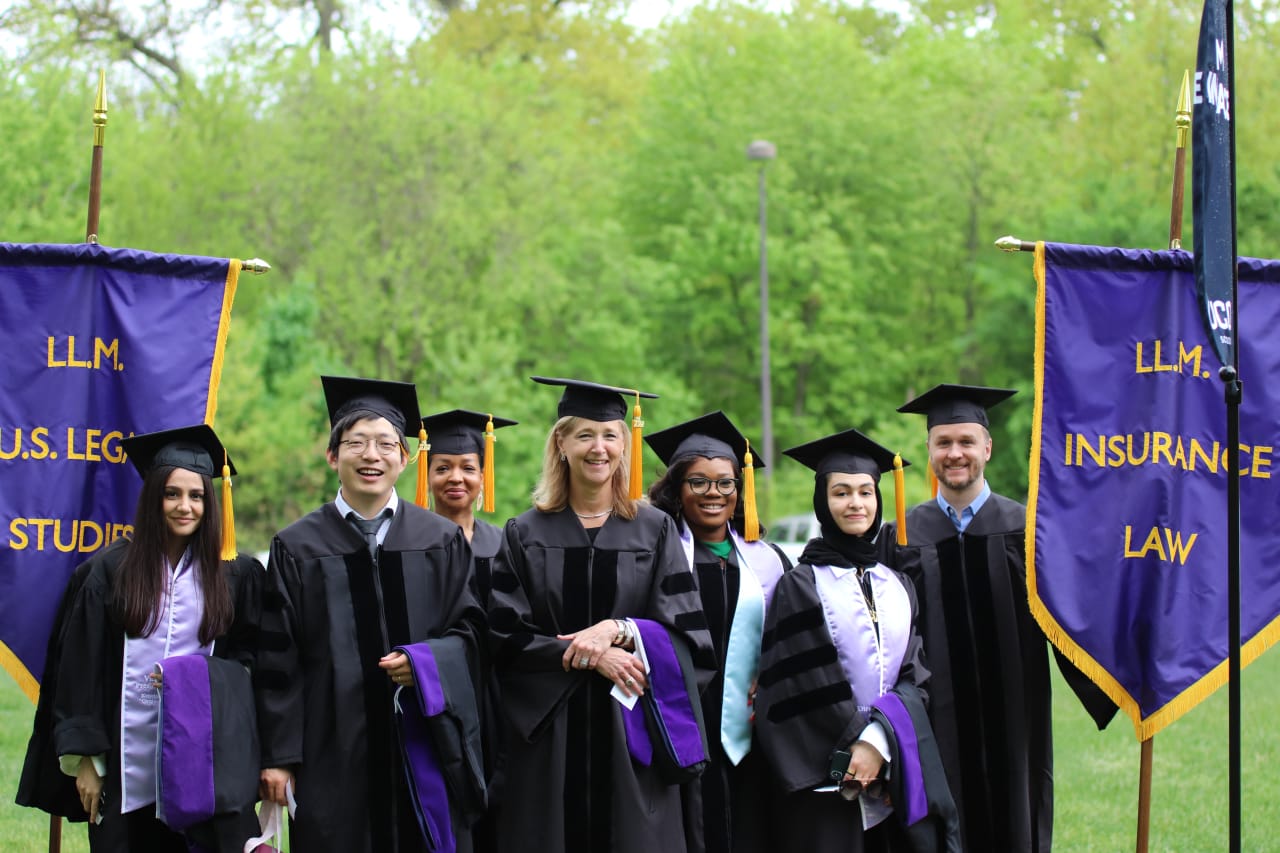 LLM in
Insurance Law LLM
University of Connecticut UCONN - School of Law

Key Information
---
Tuition fees
USD 1,326 / per credit
Application deadline
Request info
Earliest start date
Request info
Introduction
The LLM in Insurance Law program at UConn School of Law is the top destination for lawyers and students from the United States and around the world who seek serious graduate training in insurance and financial services law. Thanks to our location in historic Hartford, Connecticut—the famed "insurance capital" and headquarters to some of the largest global insurance companies—our students study with the most sophisticated insurance law experts in the country. New York City and Boston are just two hours away and Fairfield County, Connecticut, the hedge fund capital of the United States, is even closer.
Insurance Law Center
UConn School of Law is home to the Insurance Law Center, a globally recognized academic center that focuses on insurance law and risk regulation. Founded in 1998 after a generous endowment from the insurance community, the Insurance Law Center stands out for its interdisciplinary research on the role of insurance in society.
The center's full-time faculty brings a wide array of disciplines, including law, economics, finance, history, sociology, linguistics, and philosophy, to the study of financial services law. Experienced adjunct faculty, LLM students, financial regulators, members of the insurance bar, and fellow scholars from other universities explore the issues of the day in scholarly workshops and conferences. The center also hosts visiting scholars from around the world, hosts an insurance law collection unmatched by any other U.S. university, and publishes the Connecticut Insurance Law Journal.
Curriculum
Course of Study: Insurance Law LLM
The Law School courses pre-approved for the Insurance Law LLM are listed below. LAW7675 – Principles of Insurance is offered each semester and should be taken in the first semester. Students may petition for the inclusion of other courses, subject to the approval of the Director. All courses are open to LLM candidates as well as JD candidates, and only a few courses have prerequisites.
Required Course
LAW7675 – Principles of Insurance
Additionally, students who have a foreign law degree are required to take in the first semester:
LAW7535 – U.S. Law and Legal Institutions
LAW7585 – US Law and Legal Institutions: Research and Writing
Core Courses
LAW7673 – Alternative Risk Management
LAW7382 – Captive Insurance Law
LAW7916 – Comparative Insurance Regulation
LAW7680 – Comparative Regulation of Health Insurance Markets
LAW7554 – Compliance: The Legal Perspective
LAW7928 – Employee Benefits and the Employee Retirement Income Security Act
LAW7691 – Health Care Financing
LAW7865 – Health Law
LAW7711 – Healthcare Liability Insurance
LAW7357 – Insurance and Discrimination
LAW7776 – Insurance Finance
LAW7781 – Insurance Litigation, Current Issues and Trends
LAW7717 – Insurance Regulation
LAW7799 – Insurance Solvency Law and Regulation
LAW7354 – Insurance, Current Issues In
LAW7677 – International Business Transactions
LAW7771 – Islamic Finance and Investment Law
LAW7894 – Law and Economics
LAW7786 – Law of Marine Insurance
LAW7686 – Liability Insurance
LAW7563 – Life Insurance, Annuities and Disability Income Insurance Law
LAW7787 – Principles of Reinsurance
LAW7790 – Property Insurance
LAW7724 – Securities Regulation
LAW7774 – Surety Law
LAW7864 – Workers' Compensation Law
Related Courses
Students may take up to six credits of related courses which will count towards the 24-credit minimum requirement.
LAW7600 – Administrative Law
LAW7739 – Antitrust and Trade Regulation
LAW7639 – Bankruptcy
LAW7884 – Bankruptcy, Advanced Topics
LAW7942 – Comparative Health Systems
LAW7825 – Consumer Protection Laws and Debt Collection
LAW7636 – Corporate Finance
LAW7655 – Employment Discrimination Law
LAW7773 – Employment Law
LAW7650 – Environmental Law
LAW7594 – Food and Drug Law
LAW7962 – International Trade Compliance
LAW7984 – Law and Interpretation
LAW7593 – Law and Public Health
LAW7763 – Law and the Mental Health System
LAW7932 – Tax Policy
LAW7742 – Trusts and Estates
LAW7505 – Contracts
LAW7530 – Torts
English Language Requirements
Certify your English proficiency with the Duolingo English Test! The DET is a convenient, fast, and affordable online English test accepted by over 4,000 universities (like this one) around the world.