LLM in
LLM in Tax Law
University of Johannesburg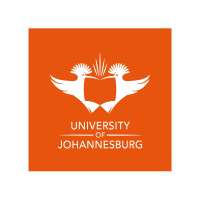 Introduction
Tax laws have become increasingly complex in the last century. More and more anti-avoidance measures have recently been introduced to curb the effectiveness of tax avoidance structures, thus increasing the volumes of tax provisions applicable to day-to-day commercial transactions. The Master's in Tax Law is a structured qualification intended to provide candidates with an in-depth understanding of the tax code as well as developing tax laws in South Africa and in the international community.
Reasons for studying at UJ
UJ offers not only a special program called the First Year Experience to help orientate students throughout the first year but we also offer a Senior Student Experience that gears students toward the workplace!
Grab the opportunity to participate in a variety of sports and train alongside Olympians and Paralympians on state-of-the-art pitches, tracks, and fields, or just keep fit by joining one of the gyms on each of our 4 campuses.
Be part of a young, vibrant, and agile university that reflects and adapts easily to our country's aspirations, while maintaining global relevance through numerous international partnerships.
178 Internationally respected and accepted qualifications.
Join a university that cares enough to have raised over R300 million since the start of 2016 in order to support the Missing Middle Campaign. UJ also ensures that more than 6 000 needy students have two healthy meals per day.
Study in the vibrant City of Gold – the economic hub of South Africa. Join a vibrant, cosmopolitan, progressive group of students and academics on their way to re-imagining the future!
UJ offers an amazing on-campus experience whether you live in one of UJ's residences, belong to a day house, or whether you just want to socialize at the Student Centres on all campuses.
We ensure the health, safety, and security of all our students through our own on-campus health services and UJ Protection Services.
Did you know that during the first five years of UJ's existence it doubled its targeted research output and to this day, continues to break records!
Curriculum
This qualification consists of a minor dissertation on a Tax Law topic together with the following three taught modules:
Tax Law: Basic Principles
Topics that will be covered include an introduction to Tax Law and tax concepts, an overview of the South African tax system and the Income Tax Act 58 of 1962, an analysis of the general principles of determining taxable income entailing gross income, exemptions, allowable deductions and assessed losses, an introduction to the tax treatment of capital allowances and deductibility of assessed losses; an in-depth analysis of the tax principles applicable to trading stock; a detailed analysis of the taxation of companies, specifically taxation of dividends and corporate reorganisation transactions; an overview of tax rules applicable to special entities, such as partnerships, trusts, small businesses and micro businesses, and an analysis of the Eighth Schedule to the Income Tax Act on the taxation of capital gains. This module is presented by Professor Thabo Legwaila and guest lecturers.
International Tax
Topics that will be covered include basic principles of international tax, countries' jurisdiction to tax – source and residence bases of taxation, taxation of individuals and foreign nationals in South Africa, taxation of companies and dividends, tax implications of cross border financing, withholding taxes on dividends, interest, service fees and royalties, double taxation agreements, taxation of foreign exchange gains and losses, controlled foreign company legislation as well as transfer pricing and thin capitalization. The module will also explore international tax avoidance and the international anti-avoidance initiatives such as the OECD's Base Erosion and Profit Shifting ("BEPS") initiative.
This module is presented by Professor Thabo Legwaila and various guest lecturers. Students may only register for this module if they have passed the module Tax Law: Basic Principles.
Indirect Taxes And Tax Administration
This module is intended to fill the gap experienced by tax lawyers and practitioners who, while studying tax, tend to concentrate on the major aspects of the tax such as income tax and international tax and devote less attention to aspects such as tax administration and various transactions taxes. As a result, this module covers specific taxes that have an impact on commercial transactions by individuals and corporates. This module will cover the following taxes: donations tax, securities transfer tax, value-added tax, employees taxes as well as the logistics of the provisional taxes. The topic of tax administration will be covered through an in-depth exploration and analysis of the Tax Administration Act 28 of 2011. This module is co-ordinated by Professor Thabo Legwaila and presented by him in conjunction with several guest lecturers. Students may only register for this module if they have passed the module Tax Law: Basic Principles.
Rankings
Shanghai Ranking
World Rankings: 601-700 in the world / 5th in South Africa and 6th in Africa
Global Ranking of Academic Subjects (GRAS):
Hospitality & Tourism Management: 18th in the world, 1st in South Africa and Africa
Sociology: Top 150 in the world, 1st and only one ranked in South Africa and Africa
Public Administration: Top 150 in the world, 1st and only one ranked in South Africa and Africa
Education: Top 300 in the world, 1st in South Africa and Africa
Earth Sciences: Top 300 in the world, 2nd in South Africa and Africa
Geography: Top 300 in the world, 2nd in South Africa and Africa
Chemical Engineering: Top 400 in the world, joint 1st in South Africa and Africa
Political Sciences: Top 400 in the world, 3rd in South Africa and Africa
Physics: Top 400 in the world, 3rd in South Africa and Africa
Management: Top 500 in the world, 1st in South Africa and Africa
Ecology: Top 500 in the world
Quacquarelli Symonds (QS)
World Rankings: 434 in the world, in the Top 1.4% / 3rd in South Africa and Africa
Subject Rankings:
English Language & Literature: Top 250 in the world, joint 3rd in South Africa and Africa
Chemical Engineering: Top 350 in the world, joint 3rd in South Africa, and joint 4th in Africa
Education & Training: Top 350 in the world, 5th in South Africa and Africa
Economics & Econometrics: Top 400 in the world, joint 4th in South Africa, and joint 5th in
Africa Agriculture & Forestry: Top 400 in the world, 6th in South Africa
Physics & Astronomy: Top 450 in the world, joint 2nd in South Africa, and joint 3rd in Africa
Environmental Sciences: Top 450 in the world, 6th in South Africa and Africa
Chemistry: Top 500 in the world, joint 3rd in South Africa, and joint 6th in Africa
Mechanical, Aeronautical & Manufacturing Engineering: Top 500 in the world, 5th in South Africa
Medicine: Top 650 in the world
QS Graduate Employability Rankings:
Top 500 in the world, joint 4th in South Africa
Times Higher Education (THE)
World Rankings: 601-800 in the world / Joint 7th in South Africa
Subject Rankings:
Law: Top 201+ in the world, joint 4th in South Africa and Africa
Education: Top 300 in the world, joint 3rd in South Africa and Africa
Psychology: Top 400 in the world, joint 2nd in South Africa and Africa
Arts & Humanities: Top 400 in the world, joint 3rd in South Africa and Africa
Social Sciences: Top 400 in the world, 4th in South Africa and Africa
Life Sciences: Top 500 in the world, joint 4th in South Africa, and joint 5th in Africa
Business & Economics: Top 600 in the world, joint 4th in South Africa, and joint 6th in Africa
Engineering & Technology: Top 600 in the world, joint 4th in South Africa
Clinical & Health: Top 600 in the world
Computer Science: Top 800 in the world, joint 4th in South Africa
Physical Sciences: Top 800 in the world
THE Young University Rankings: 173 among young universities, 4th in South Africa
THE Emerging Economies University Rankings: 116 among universities in emerging economies, 7th in South Africa
US News & World Report's Best Global Universities Rankings (BGUR)
World Rankings: 378 in the world / 5th in South Africa and Africa
Subject Rankings:
Geosciences: 222 in the world, 2nd in South Africa and Africa
Chemistry: 280 in the world, 1st in South Africa and Africa
Social Sciences & Public Health: 287 in the world, 5th in South Africa and Africa
Physics: 289 in the world, 3rd in South Africa and Africa
Engineering: 392 in the world, 2nd in South Africa, and 4th in Africa
Plant & Animal Science: 424 in the world
Environment/Ecology: 463 in the world